Coaching Packages Include
Self Care Strategy
Figure out what works for you and finally give yourself space to breathe. I focus on small bites and inner work that provides a strong connection to yourself.
G/2e Roadmap
Every situation is different, yet the options are consistently overwhelming. I help you focus on what matters to you.
Mindfulness Training
The small things make up the big things. Mindfulness helps you respond as your best self when life gets crazy. As it does pretty much everyday.
Resources
When there's so much information, it takes a ton of time to research possibilities. I can help. Let me help you find what you need when you need it.
Ongoing Support
This can be a lonely journey. Nobody really gets it. I do. I've been there. And I'll always be here for you.
Permission to Play
Our kids need play, and so do we. Reconnect to your creative self to foster your spark and inspire your kids. 
Need a quick way to connect with yourself AND what's best for your children? Tired of biased opinion from friends and family? Grab The Life Saver! We'll tackle your most pressing challenge in a single one-hour call. You'll walk away with a strategy for moving foward, plus clear action steps and resources to stay afloat.
$99/call + follow up resources
Lost at sea? Getting tossed around by the waves and going nowhere? Then it's time for The Sailboat! In this 3-month coaching experience, I teach you how to weather the storm of being a gifted/2e parent while caring for your own needs and goals too. You'll create a strategy that keeps you sailing toward the vision you have for yourself and family. 
$1099/3-month experience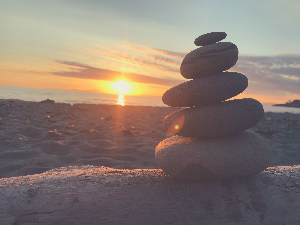 What if you could have a mini retreat every week? Space to rejuvenate mind, body, and soul. If you live in the Seattle area, you're in luck! The Seaside Mini brings everything to you. (Well, except the actual seaside.) I'll guide you through customized yoga, followed with coaching and mindfulness practices. You'll be refreshed and ready to surf.
**not available at this time
The first step is to schedule a 30 minute Free Session to see if we're a good fit!
If I'm not able to address your needs, I'll happily refer you to someone who can.
Your value isn't found on the outside. It's inside. Remember, you need space to grow too.
Give yourself permission to play. To nurture yourself AND your child. They will feel the difference.
Uniqueness makes us stronger. Show your children to care for themselves by caring for your own well-being.
Make yourself a priority.
Everyone benefits.