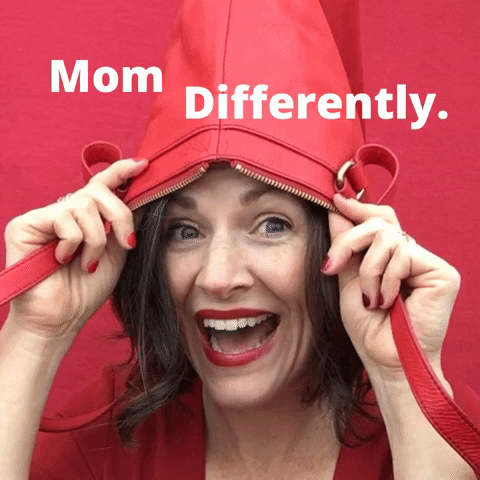 Give everything and do things right.
It's the classic motherhood story. And it doesn't work.
Exhaustion and 'Doing Things Right' create Struggle.
Your family needs the intelligent, funny, loving, messy, complicated, and curious you. They need you to love and share your strengths, weirdness, and your personal journey. It shows them how to love themselves, how to keep the light in their eyes, and ultimately change the world.
I'm Cara Maclean.
Coach to bright mamas who want to thrive amidst the parenting roller coaster, particularly if you've got gifted, twice exceptional, or neurodiverse kids. 
(Everyone benefits when you thrive!) 
Sparks Fly!
Create a strategy to stay connected to yourself and the joy of a creative, curious life. Show your kids how it's done!
Learn & Grow
Learn what works for you and your family knowing it's a marathon not a sprint. And the route always changes. #life
Community
The journey feels lonely, like nobody really gets it. Like you don't 'fit' anywhere. You don't have to do it all by yourself. 
Roadmap
Get an overview of the gifted/twice exceptional journey so you know what to expect, what to watch out for, and how to make the best decisions for you.
Resources
There's a lot of information out there. I can hlep you find what you need, when you need it. 
Rebellion
Say no to the status quo by caring for yourself and speaking up for your kids. It's revolutionary to choose your own path in a world that expects cookie-cutter behavior. It's time to be "that" mom.
Make Yourself a Priority.
Everyone benefits.
And carry the backpack, and snack bag, while swimming, in stormy water! You take care of everything for everyone, so there's no time left for you. I'll show you how to lighten your load AND calm the storm, so you and your family can enjoy your life.
Life is a work in progress.
Life with differently wired kids is all about finding what works and ditching what doesn't. That goes for you too. Some hats don't fit. And you don't need to weigh yourself down with everyone else's stuff. Focus on what matters without getting lost in the shoulds and what if's.
Small changes make the biggest difference.
Your energy, response, and mindset matter more than you realize. When you're grounded and connected to your inner strength, everyone shifts accordingly. All things change when you do. (Even though I'm taking off this hat, reading is THE best. Learning + together time = Awesome.)
Hours of Internet Research
Words of advice from everyone you know
Your wellbeing benefits everyone.
Getting an actual newspaper delivered has been a good family decision. We all have our favorite sections. While the comics are usually the boys' favorite, one strip caught my eye this morning. A woman announced she'd decided to stop coloring her hair. As the...
Question or feedback?
(I'm listening.)