Be everything to Everyone.
It's the classic motherhood story. And it doesn't work.
Not for you anyway!
Isn't it about time to change that?
I help moms redefine motherhood so it works for them. 
You deserve to thrive.
(And when you do, it changes the world.)
And carry the backpack, and snack bag, while swimming, in stormy water! You take care of everything for everyone, so there's no time left for you. I'll show you how to lighten your load AND calm the storm, so you and your family can enjoy your life.
Life is a work in progress.
Life with kids is all about finding what works and ditching what doesn't. That goes for you too. Some hats don't fit. And you don't need to weigh yourself down with everyone else's stuff. Focus on what matters without getting lost in the shoulds and what if's.
Small changes make the biggest difference.
Your energy, response, and mindset matter more than you realize. When you're grounded and connected to your inner strength, everyone shifts accordingly. All things change when you do. But you don't have to do it alone.
Hours of Internet Research
Words of advice from everyone you know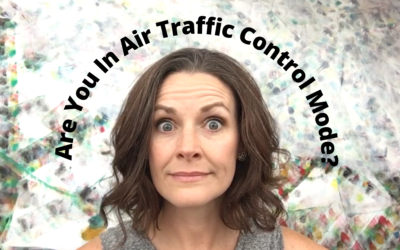 One of the complaints I hear from moms is that they must leave the house to get time alone. If they are home, and anyone else is home, there's no peace. No quiet. I joke about moms sitting in their cars for self care, because there's a stage of motherhood where quiet...
All moms need yoga. (There, I Said it. )
I made these resources for you.